Fans are sent into frenzy as many believe that the throwback photo further proves the two 'A Star Is Born' stars are romantically involved.
AceShowbiz –
Lady GaGa and Bradley Cooper's romance rumors have yet to die down despite the singer's denial. Recently, a fan account unearthed a photo of the two stars at the Los Angeles premiere of "A Star Is Born" back in September. In the throwback photo, the on-screen couple posed together, with the actor sporting a red lipstick mark on his lips.
"Oops," the fan account @ladyfckinggaga wrote in the caption, prompting fans to further speculate about their relationship. "YAS YAS YASS," one commented on the post. "This gives me hope. Still rooting for them," another wrote.
Another believes their relationship is purely platonic, "Who really knows They do. They love each other the way best friends love each other." Some others suggested that the lipstick mark was photoshopped, while others think it could be from Cooper's girlfriend Irina Shayk.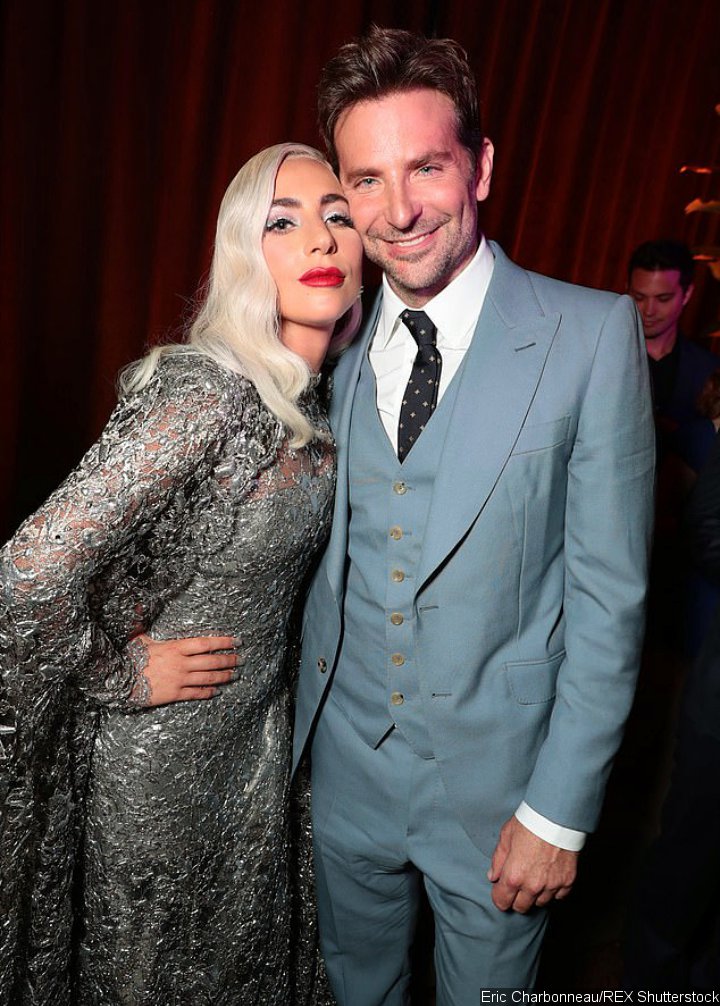 Lady GaGa and Bradley Cooper at the L.A. premiere of "A Star Is Born".
GaGa herself has addressed the romance rumors following their much-talked-about intimate duet at the 2019 Academy Awards. "First of all, social media, quite frankly, is the toilet of the internet and what it's done to pop culture is abysmal," she said on "Jimmy Kimmel Live!" on Wednesday, February 27, slamming the online comments that started the romance speculations.
"People saw love and, guess what, that's what we wanted to you to see. This is a love song," she added. "The movie, 'A Star Is Born', it's a love story." She went on explaining, "From a performance perspective, it was so important to both of us that we were connected the entire time. When you're singing love songs, that's how you want people to feel."
Comparing her performance with Cooper to when she went on a tour with Tony Bennett, she insisted, "I'm an artist!" She concluded, "I guess we did a good job. Fooled ya!"
Meanwhile, GaGa and Shayk looked friendly at the Oscars, being pictured sharing a hug inside the venue.